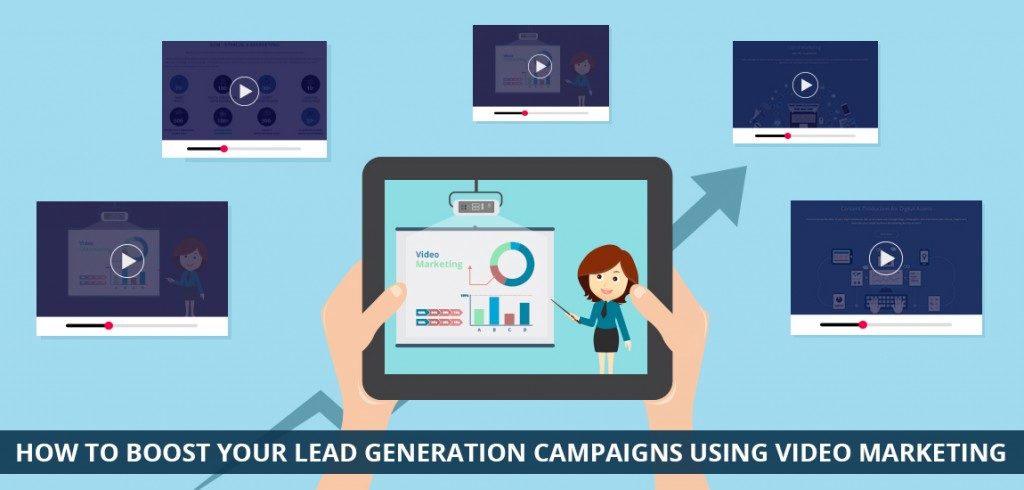 Many businesses use video marketing to grow their brand and generate awareness about products and services. Video marketing not only helps to provide content to prospects and customers but can also be a great way to convey customer case studies, testimonials and product demos when your buyers journey further into their decision to buy your product.

One easy and free way for business to start video marketing is to promote their videos by either uploading their video to video sharing sites like YouTube, or embedding the YouTube video on their own website. The promotional benefits that YouTube provide have great reach and can be quite good for search engine optimization (SEO) of key terms and products.
There's been a lot of discussion around YouTube's growth since its inception. According to Lifewire, YouTube is one of the largest search engines, topping both Yahoo and Bing. Your marketing efforts should contain some video marketing, and getting videos posted onto YouTube are one of the easiest ways to get started in video promotion.

The benefits of using video marketing include:

• Ability to create content in a new format
• Passively or actively connect with your target market in a shorter time span than a traditional demo or lead meeting
• Improves SEO and gives your target market can get a better sense of your company's culture
• Enhances knowledge and presence of products and services before face-to-face introductions
• Increases reach, engagement and impressions long-term

There are several ways your B2B organizations can create demand and awareness using video marketing. For example, you can use video marketing to show product demonstrations and provide customer testimonials about your service or use cases. You can also create a community around your services and products.
Other opportunities for video marketing include:
• Demonstrate expertise
• Show the brand's personality
• Leverage events
• Solve problems for customers

Here's a few goals for video marketing to determine your optimization and success path. There're of course the usual goals to tie into these insights, such as downloads or engagements with your websites, conversions, sign-ups and of course opportunities and new customer creation. You'll need to make sure there is tracking enabled to be able to follow through the customer journey and apply end to end analytics to measure both leading and lagging indicators in your funnel. Check with your marketing operations team to make sure the tagging and attribution is enabled to measure and track conversions from your video marketing.

So, let's get started with video marketing.

If you don't already have a YouTube account and want to start from scratch go and set up a new Gmail account. Create a Gmail (and therefore an associated YouTube account) with your principal Search Term (or close to your product name) as User Name. However, you should be using your corporate social posting account to support brand as well as keep within branding guidelines, so check in with the communications marketing team and share your plans to use the YouTube channel. This way you're aligned to your corporate brand guidelines of promoting and creating videos for your brand, product or service you want to promote.

If your product category is large enough then you might consider working with your marketing team and determine if it might be a better strategy to also create YouTube Channels with your principal search term (category name) where possible. If this opportunity is available, you'll want to set up your Channel's name, Description and tags to reflect what you are promoting. The reason for that being that your video is linked to from your YouTube Channel, that link will carry more weight when your channel has a niche specific name and the more related content in your Channel's description. This provides additional benefits for search engine optimization (SEO). You're using your channel for SEO as its own web page, which is what it is.

The same applies to YouTube Playlists – one channel can have multiple Playlists – another chance for SEO within the Playlist name.

This still applies with recent changes in YouTube that allow you multiple Channels under one account. PLUS, you can now have an 'Associated Website' for each of your allowed 50 channels.

Also, in that section you'll discover a way to have multiple 'associated' web sites linked to one channel!

Here's a few more video marketing and YouTube tips:
In your Channel you can also add links to your website, Facebook page, Twitter account etc. – and you should! And vice versa – it's all links that provide additional SEO value.
Ready to add Channel artwork and a Profile pic? Upload those images with your 'search term(s)' in the file names and consider adding meta data (as mentioned in #19 and #22)
Your profile image will automatically generate when you create a new channel. Helpful website graphics tool to use if you do not in-house resources or know your way around Photoshop is Canva.com.
Subscribe to a few Channels that are in your product or service keyword list (yes, even your competition!) to give your Channel more relevancy.
If you are creating a Channel to promote one type of product or do reviews then yes, get your keyword in there. The alternative long-term strategy is to come up with a 'brand' name that viewers will recognize as a trusted source of information e.g. "your org" reviews but it makes more sense to have each channel niche specific.
So the difference (Channel Name) would be either: 'VPN services' (if that is what you are promoting) to 'Symantec SSL' to be a bit more memorable or 'private networking' which would allow you the scope to promote all VPN stuff.
Then create multiple Playlists, each focusing on a different VPN feature/product.
BIG TIP! When uploading your video to your Channel set it as 'Private' or 'Unlisted' until you get all the stuff below in place and THEN make it Public…
Place your http: link near or at the beginning of your Description. e.g. 'Your Keyword' Find out more now: http://xxxxxxxxxxx – that means in the first 2 or 3 lines of your Description. This is NOT the most effective way to get the click however as the 'About' section under your video will change/swap over to the 'Share' tab when the video finishes – so have a 15 second 'outro' image!
The 'Click the link beneath this video' method is not the only way to get a click and provide a Call to Action (CTA). Annotations linked to your Channel's 'Associated Website' are the way to go! Especially 'Spotlight' annotations around a shiny 'Call To Action' button (or a 'Lower Third') you've included inside your video. You can use 'Cards' – similar to Annotations and they also show up in Mobile devices
Try and get your search term/keyword phrase into your Title twice. But make it readable i.e. not spammy looking. Use the 'Pipe' option e.g. My Main Search Term | More Text (Search Term #2)
Don't use a bit.ly or short link – use a real URL e.g. http://mysite.com/searchterm or buy a domain with your keyword in the name e.g. www.mykeyword.info and have that set as your 'Associated Website'. I also prefer not to use those 'tinyurl' type redirect services like bit.ly. Google has started to penalize them anyway.
Yes, you could use redirect links and that might be risky for SEO. YouTube does NOT like redirects and you risk getting your channel suspended or your account banned for Associated Website links.
Add lots of good relevant SEO text to your video Description (500 words+) and…
…get that link in there again, in the middle and near the end.
Make it easily readable: spaces, paragraphs, bullet points = easy to read.
Don't just stuff it with keywords.
Title your Description (under the first sentence that contains your link) with the Title of your video, which is obviously keyword optimized.
Use LSI terms (i.e. similar related keywords) in your Description – write it like an article.
Put your main + 4 other related keywords at the end of your description as 'bullet points'.
Link to your various Social Media stuff in your Description.
Optional: Link to a high PR (page rank) site in your description e.g. Wikipedia or similar i.e. to a high PR keyword related page.
Want to know what your competition uses as keywords/tags? In the old days you could see them but, in theory, not anymore. So, go to their video page and 'View Source' – now find this: <meta name="keywords" content = and this is where you'll find the 'tags' your competitor uses. The first few anyway.
If the list of keywords ends in …. then that means there are more to see. So, while viewing their videos source code click CTRL F (PC) or COMMAND F (Mac). Now a small search bar appears top right of your screen. Type "keywords" into that search box. You'll see 1 of 2 appear. The first is the abbreviated list the second shows ALL their keywords (tags).
You can also use the 'Grease Monkey' Add On for Firefox combined with a JavaScript recipe to discover all those 'hidden' tags too.
Don't just copy all their keywords (tags), pick and choose the best ones that relate to your video and add some of your own. Your main tag should be the search term you are targeting.
Tags. Make the first your targeted Keyword Phrase and then break that down into individual words e.g. "best VPN", "VPN", "Best", "fast" – no need to add loads of extraneous stuff i.e. "VPN technology" as that search term is not what we are trying to optimize this video 'page' for – it just muddies the waters and tells Google and YouTube we are trying too hard (Remember, Panda and Penguin? Google doesn't like us overdoing it – this applies to your description too!)
Originally posted 2018-02-15 12:26:08.