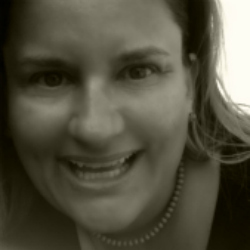 So, let's say you cracked the code (or not) for getting top funnel traffic at its peak and now have a focus on moving leads from the top of the marketing funnel through to becoming sales-ready leads at the bottom of the funnel and buying your product/service at some point. To get to that nirvana, you deploy the latest digital marketing tactics such as email and search retargeting, behavioral filters to your site, and retargeting.  During each of these touch points with the prospects and their engagement with our content, prospects are scored, based on their activities, and then presented dynamic nurture messaging and personalization via web, email, social channels, targeted content syndication, paid search, media buys and JV partnerships, thus nurturing them from first interest through to sale.
And perhaps you are commonly using this in your tech start-up, business-to-business (B2B), business-to-government (B2G), or longer sales cycle business-to-consumer (B2B2C) sales cycles, well, that's where my Marketing Automation and digital marketing innovation and prowess get involved in your business.
I cover multiple areas of marketing and marry marketing technology with a structured sales and marketing process using a multi-channel approach to build the funnel and nurture prospects through funnel stages toward opportunity (more on that later).
I'm Lisa Schwartz.  I'm a modern marketer for over 8 years.  Prior to that, I have worked as a Senior Product Line Manager in the Fortune 500 space and Senior Marketing roles with companies poised on "break-out" profits.
Pioneering into Digital Marketing as a Modern Marketer was an easy transition given my Product Management and Product Marketing background in hardware, software and Internet Marketing Technology companies.  I also provide educational products and services to help others achieve their goals in making their business, product, or service more profitable.
I have an entrepreneurial spirit, both in employment and self-employment.  At the young age of 9 I started my own lawn care business.  I hired 3 people [kids :-)] and paid them less what I earned so I learned about creating profits at a young age.  After business school in University, I went to work as a Product Manager for a few technology companies in Silicon Valley mastering products in bleeding edge technology.   Even with my MBA, which I earned going to school at night, I learned in business, most of my financial and product development skills.
I started my own Digital Marketing consulting business in 2009 which helps many companies get customers and profits from the Internet expanding revenues into multi-million dollar product and service lines. I now work for the largest e-commerce and cloud computing company on Earth lifting pipeline through campaign development feeding demand generation programs.

I am a sought out speaker, a marketing and demand generation professional, and I am a published author on business demand generation and SEO.
I enjoy helping other entrepreneurs and women pursuing Product Management in Silicon Valley (very few women in Silicon Valley are Product Managers). I am an Ambassador of the San Jose Chamber of Commerce. I was Finance Chair of the Los Angeles Special Olympics and on the Steering Committee for the LA Open PGA tournament. I was among the California Women Elite as a Leadership California alumna. I was President of the Microsoft Certified Solutions Group – MCSP Los Angeles, CA chapter. Currently, I'm certified in Google Analytics and Google Adwords and a Marketo Certified Expert and have been a performance practitioner using these tools and many other tools in the marketing technology stack during the course of employment.

I devour new digital marketing trends, social media, and cloud computing and networking technology.  To say "I  love researching trends and being on bleeding edge of technology" is a severe understatement according to my husband.
I'm a mother, wife, business woman and loyal friend.
Lisa Schwartz